We will provide children with rich, vocabulary based and 'hands on' Art, Design and Technology lessons through delivering a high-quality Creative Curriculum. Our pupils will be engrossed in endless opportunities to become young Artists, Designers, Sculptors, Engineers, Craft Makers, Bakers and Chefs.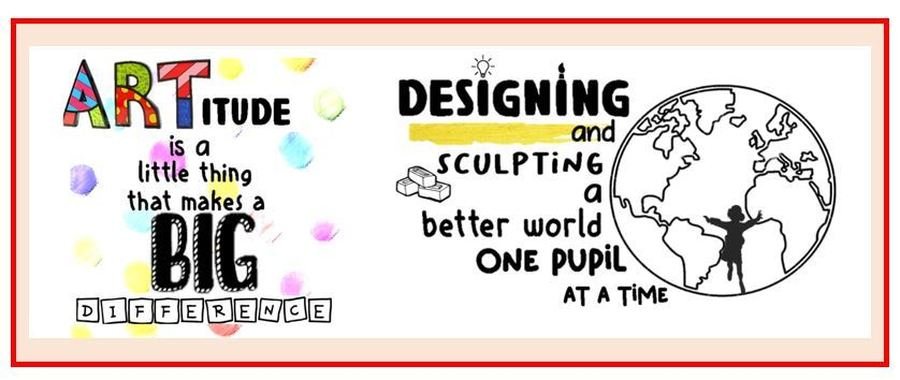 At Diamond Wood Community Academy, the Arts alongside Design and Technology is valued greatly as part of our holistic curriculum. Our bespoke Creative Curriculum is considered a core area of learning and as a school, we are proud to currently hold the Silver Artsmark award. We are dedicated to enabling children to explore, design, make and evaluate their Art, D&T and Food Technology projects with the aim of supporting them to become independent learners as they progress on their learning journey. Click here to view our full creative vision and intent statement.
Our personalised approach
At Diamond Wood Community Academy, we have created a bespoke Creative Curriculum. Weekly creative lessons within all year groups provide children with the teaching and practise time needed to develop the knowledge, skills and experiences required to take into and apply within their Art and Design/ Design and Technology (D&T) lessons. As a school, we identified that having these skills and the knowledge needed to implement them was sometimes area of struggle for our pupils. This was mainly due to limited experiences and the fact that around 80% of our pupils are EAL learners. Therefore, it was essential that we focused on developing these first to ensure children were able to fully access the Art and D&T curriculums. Therefore, our personalised Creative Curriculum was created.
To find out more about why we have designed our curriculum in the way we have click here.
What does it look like in action?
Our subject-specific Art and D&T teaching is made up of units of work. This is within both the Early Years (within the area of Expressive Arts and Design) and in Key Stage One. Our planned units of work provide pupils with the opportunity to demonstrate and further develop their creative knowledge and skills, alongside vocabulary acquisition. The subjects are explicitly taught (within KS1) but we follow a topical approach that allows children to create further links, joins and connections between what they are taught. This ensures that they are able to 'remember more', 'know more' and in turn, 'do more'.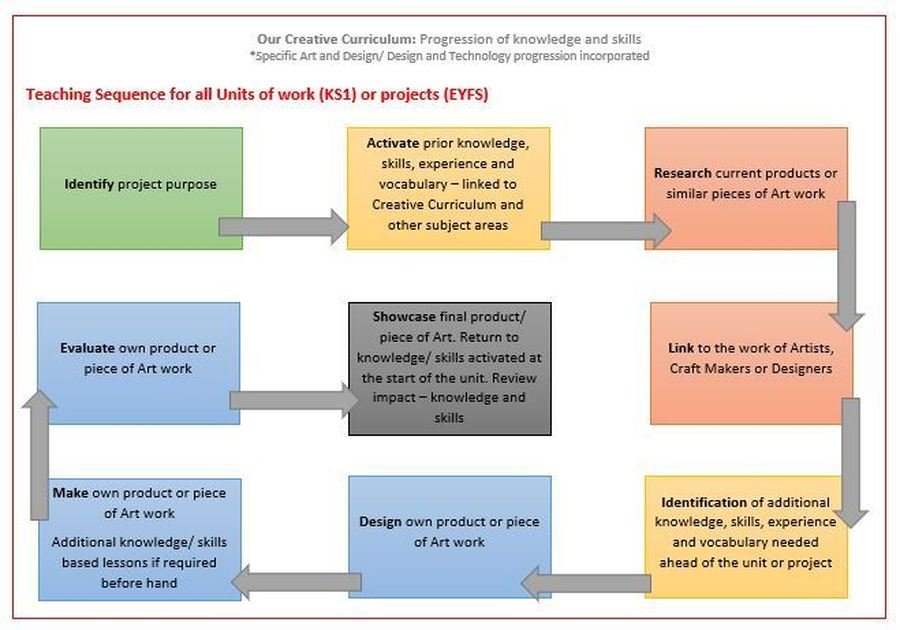 Click here to view our progression of knowledge, skills and vocabulary overview.
Key Vocabulary
The following image shows the planned progression of core vocabulary within our Creative Curriculum. These words have been carefully selected to focus on the main outcomes and processes involved within all elements of work – Design, Make and Evaluate. All year groups have been provided with these words on a ringed flashcard resource. This is so that they can be referred to continuously within lessons. All year groups have the words they learned in their previous year groups also attached so that they can revisit and recap. This helps children to remember and know what the different words mean and embeds their usage within the children's spoken vocabulary.

To download the flashcards for use at home please click here.
Striving for Success
At Diamond Wood Community Academy, we are reflective practitioners. As well as taking time to celebrate our successes, we understand that there will always be something we can do to improve further. We feel that this understanding supports us to always strive for success and ensure the best possible outcomes for our pupils. Therefore, we are continuously reviewing our designed and intended curriculum.
Click here to view our position statement for this academic year (2021-2022).
In this document you will find out about our key priorities in terms of curriculum development. These have been closely linked to the priorities on our Academy Improvement Plan, as well as considering the specific needs of our Creative Curriculum and the subjects of Art and D&T.
Arts Council
We are very excited to have now created our Arts Council. Mrs Jagger and Mrs Cooper will meet with them every week during a lunchtime. Make sure you come back here each week to read about what was discussed and see what they have been getting up to.
Last half term we worked really hard to support our RE leader Mrs Umarji with a very important job! We helped her to design and create a Chinese Dragon head. The dragon was used to help teach everyone all about Chinese New Year and how it is celebrated by lots of people across the world. We supported Mrs Umarji to deliver her assembly. Take a look at our dragon. We hope you like it as much as we do!
Subject Leaders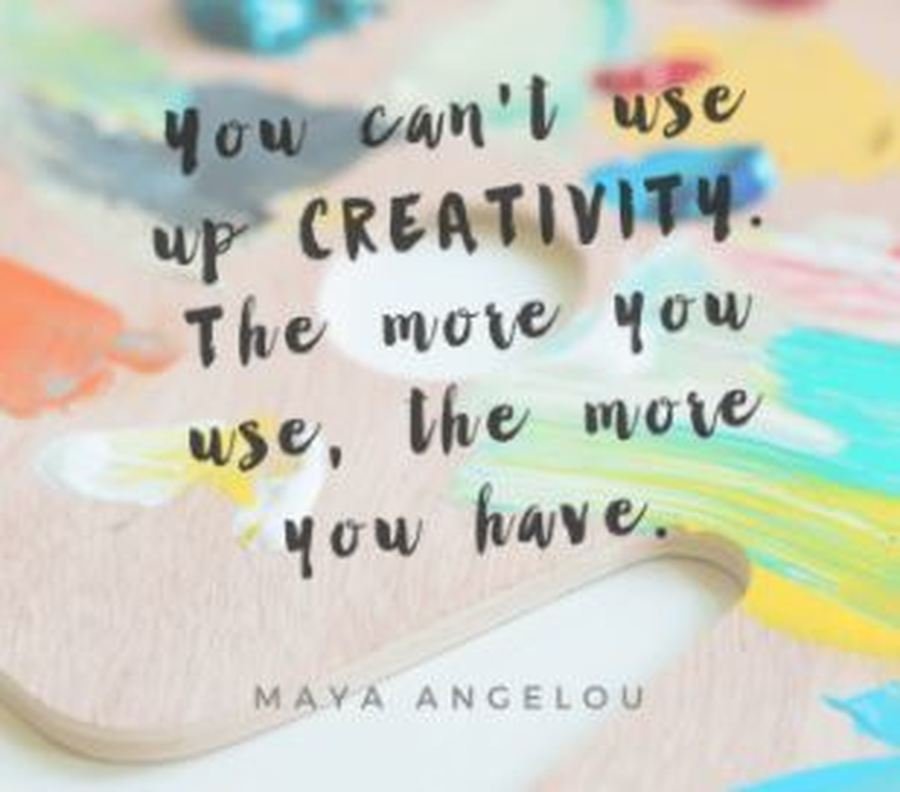 *** BREAKING NEWS ***
We are running an amazing Spring half term ART COMPETITION!
A local author called Gareth Jackson comes to visit our school regularly. He is a new author and loves sharing his stories with us. Gareth wants us to illustrate one of his new books! The story is called 'Popper the Grasshopper'. If you would like to join the competition and be in with a chance of having your illustrations in his book you need to design Popper the Grasshopper. Popper needs to be green but with multicoloured wings. Please use felt tips as it will need to be very bright and colourful. The winner will receive a signed copy of the book delivered by Gareth himself. For more information come and ask a member of the school team. GOOD LUCK! It is so exciting.
Take a look at some of the exciting things we have done so far this Spring Term...
Take a look at some of the exciting things we did during the Autumn Term...