Reading
The overarching aim of all of our reading lessons is to; instil a love of reading within each child, teach children the skills that help them to read for meaning, and to develop and widen childrens' vocabulary.
Reading for Pleasure
Looking for book recommendations for children who have been hooked in by a particular series or author and are ready to branch out? From Harry Potter and Tom Gates to Rainbow Magic and The Worst Witch, we've got you covered with our Branching Out booklists and free, printable display posters.
Reading Book Bands
Click here to see our Reading Book Bands at Diamond Wood.
At Diamond wood Community Academy we understand and value the importance of whole class reading sessions. Although our main teaching of reading is done through smaller group guided reading sessions, we wanted to ensure time was also provided for whole class work. therefore, we introduced our "Big Read" lessons with Key Stage 1. These happen on a Monday and Tuesday each week.
All children have access to a shared text that they will track and read or listen to. Children work in pairs which are mixed ability. This enables a less able reader to hear reading which is accurate, fluent and makes sense, this creates good reading role models. Big Read is all about developing sustained reading whilst developing skills that will enable them to become more fluent readers ad comprehend what is read.
As a school we have adapted the structure of the Big Read to provide a clear step-by-step learning process involving spelling and grammar, phonics and comprehension. All children take part in Big Read twice a week. It is closely linked to the English focus for the week. When reading the text, the teacher is the Big Voice and the children are the Little Voice, in this approach children are reading in unison with the teacher. They key skills of Big Read are:
| | | | | |
| --- | --- | --- | --- | --- |
| Retrieve | Analyse | Explore | Deduce | Infer |
Big Read lessons follow the structure outlined below:
Big read chant recall (to get children excited and ready for the reading session)

Activating prior knowledge (pre-teaching, settings, events and themes)

Read and respond (shared and modelled reading, visualising)

Breakdown and repair (what I don't understand, new vocabulary, unfamiliar phrases)

Delve deeper (explore, discuss, debate, reason)

Comprehension
A "core text" will be chosen carefully and focused on over a few weeks. This usually links to what is being taught in class.
Children need to be able to be exposed to the text, engage with it and have the chance to return to it. However, every so often children will be exposed to a "cold text", something they are unfamiliar with. This allows the teacher to see if the children can still apply the same skills.
Attitudes to reading have significantly improved since the implementation of these lessons. Children are keen to read and look forward to the session each week. We review the resources we use to ensure this is access for all and they engage and inspire our pupils to read.
"I love Big Read because it helps me to learn new words" Sarah, Year 1
"Big Read is fun because we learn lots of different things. I like the chant" Ozair, Year 2
Little Read
Little Read at Diamond Wood Community Academy is for our Reception children. Children are beginning to access the skills to enhance and develop their reading skills. They follow the same structure of "Big Read" but work in smaller groups. They have a "Little Read" session once per week. This will alter as the year goes on and children begin to prepare for their transition to Year One.
Woodland Library
We are delighted to announce that the Mayor of Kirklees, Councillor Mumtaz Hussain, formerly opened our new Woodland Library on 10th October 2019.
At Diamond Wood Community Academy we are passionate about promoting a love of reading. Each class has a 30-45 minute library session every fortnight. This provides them with a chance to browse our selection of books and choose one to take home. The class are joined by both their teacher and ETA and end the session with a lovely story. This library session provides the perfect opportunity for children to learn about our "Author of the Term" and "Poet of the Term" as they access the dedicated displays.
Click here to find out more about our "Poet of the Term".
| | |
| --- | --- |
| Our current author of the term is | Michael Bond |
| Our previous author of the term was | Julia Donaldson |
| Our next author of the term will be | Roger Hargeaves |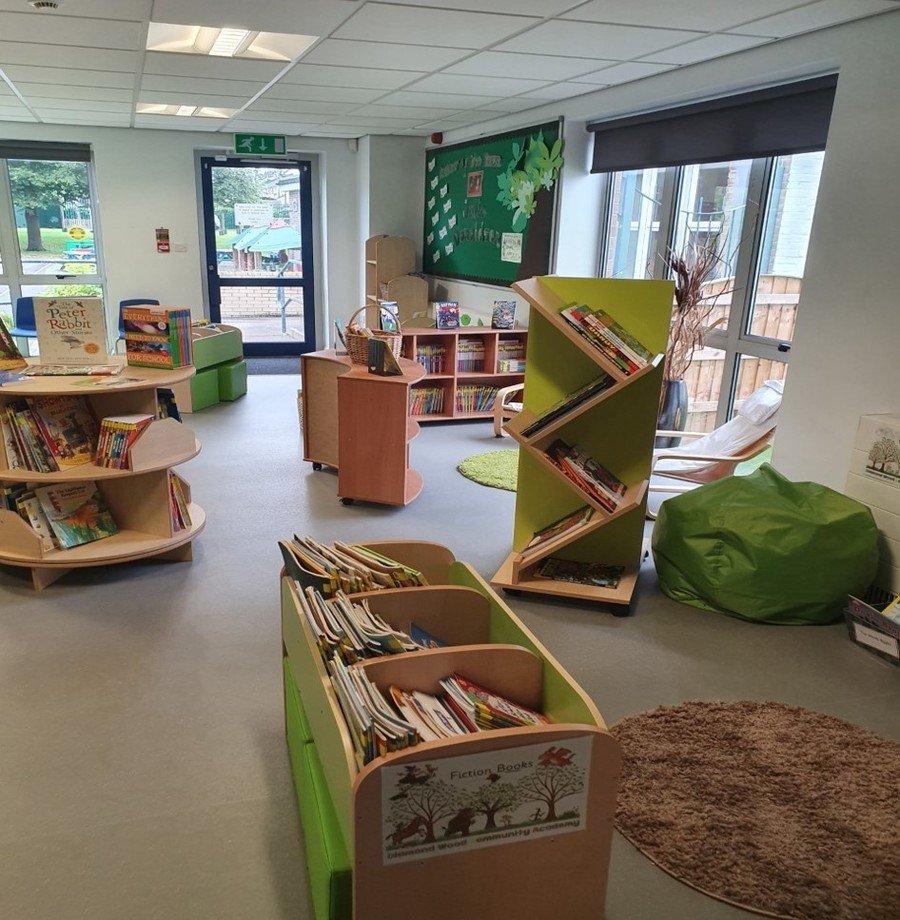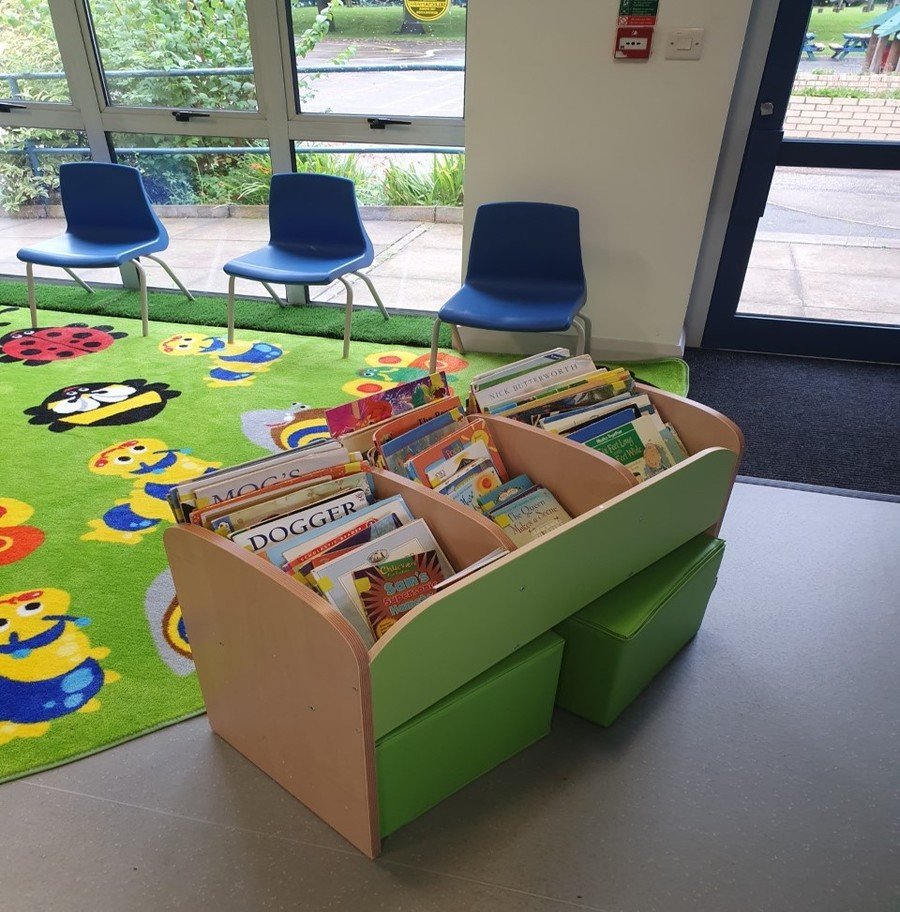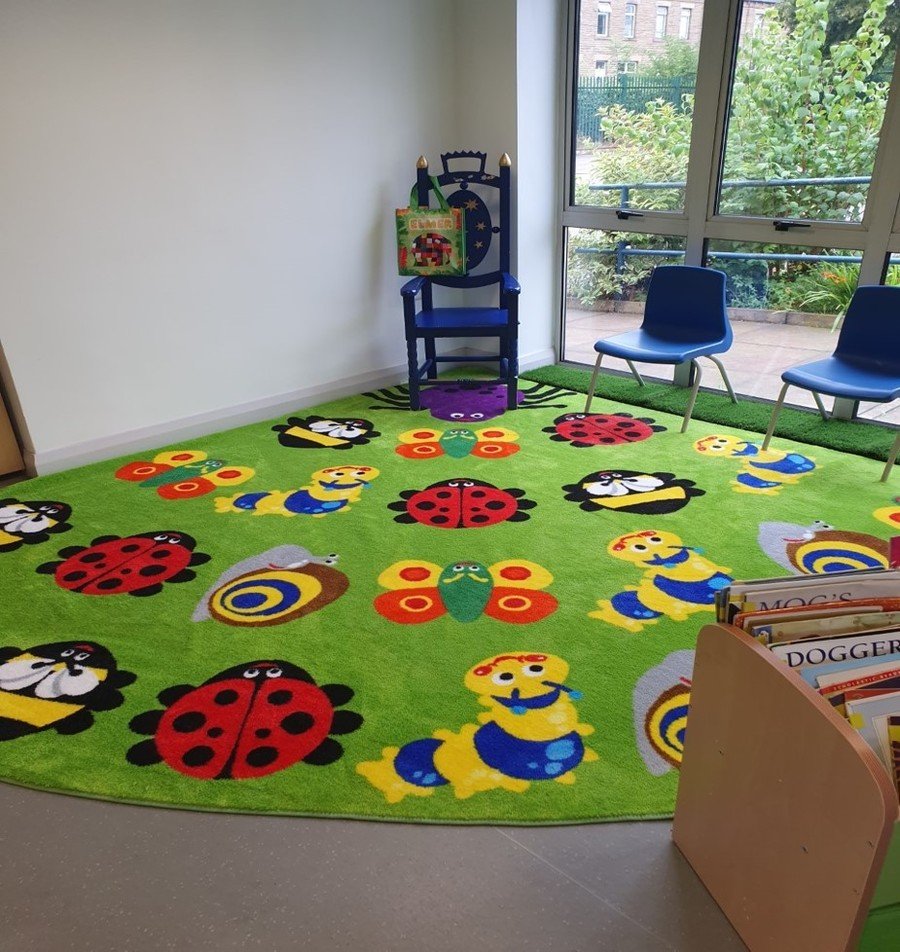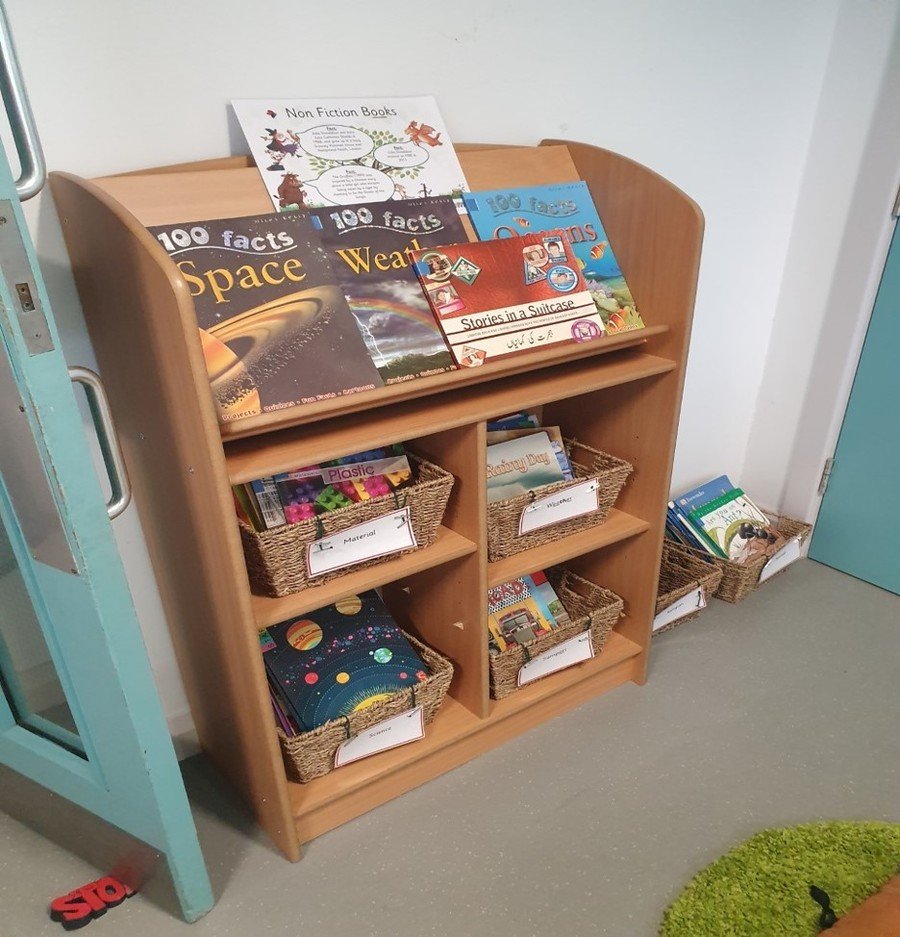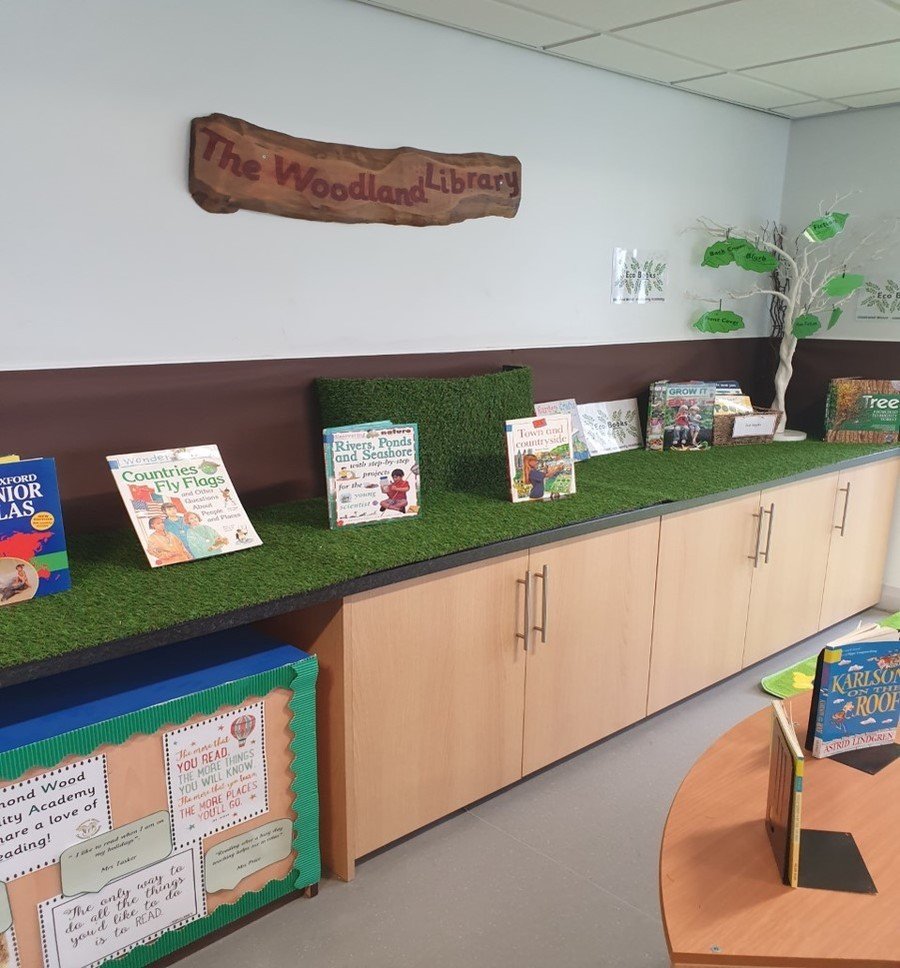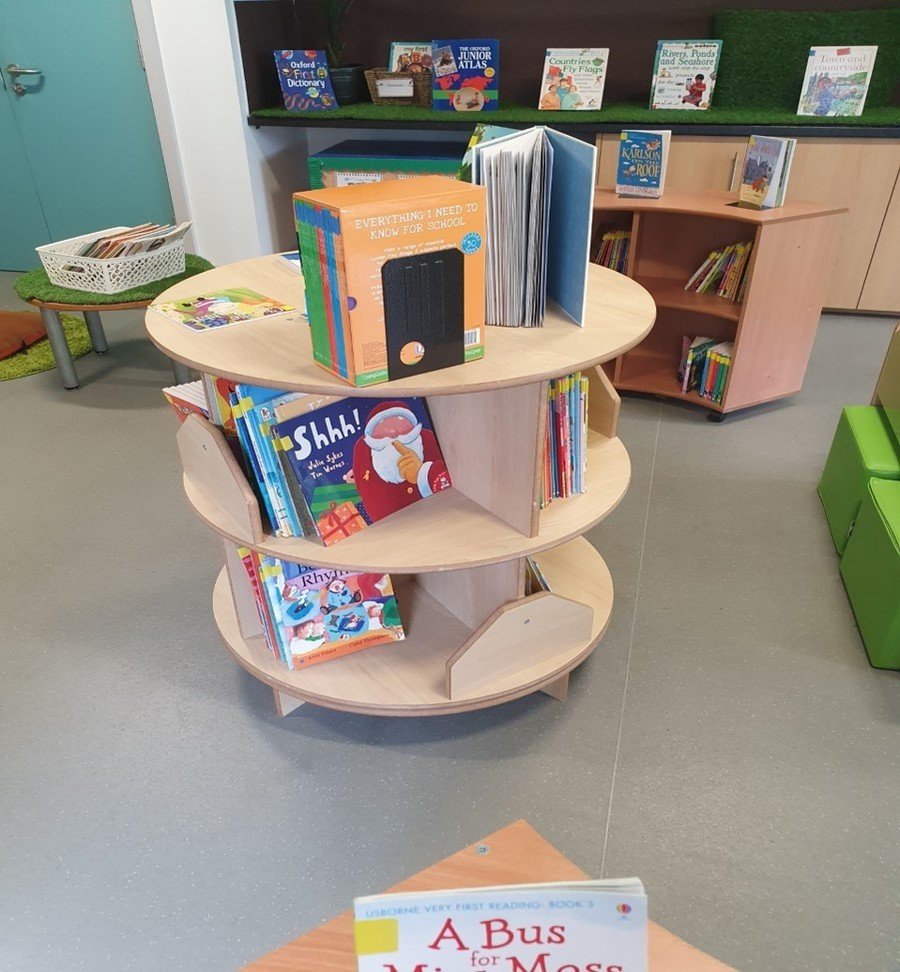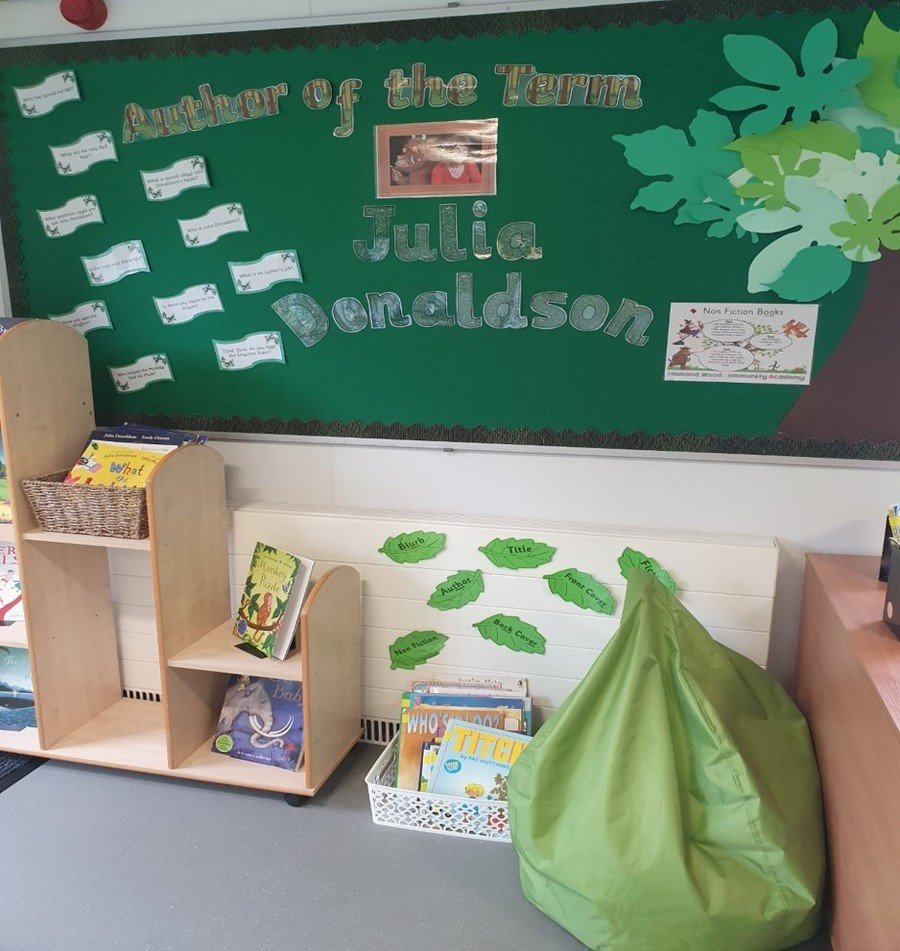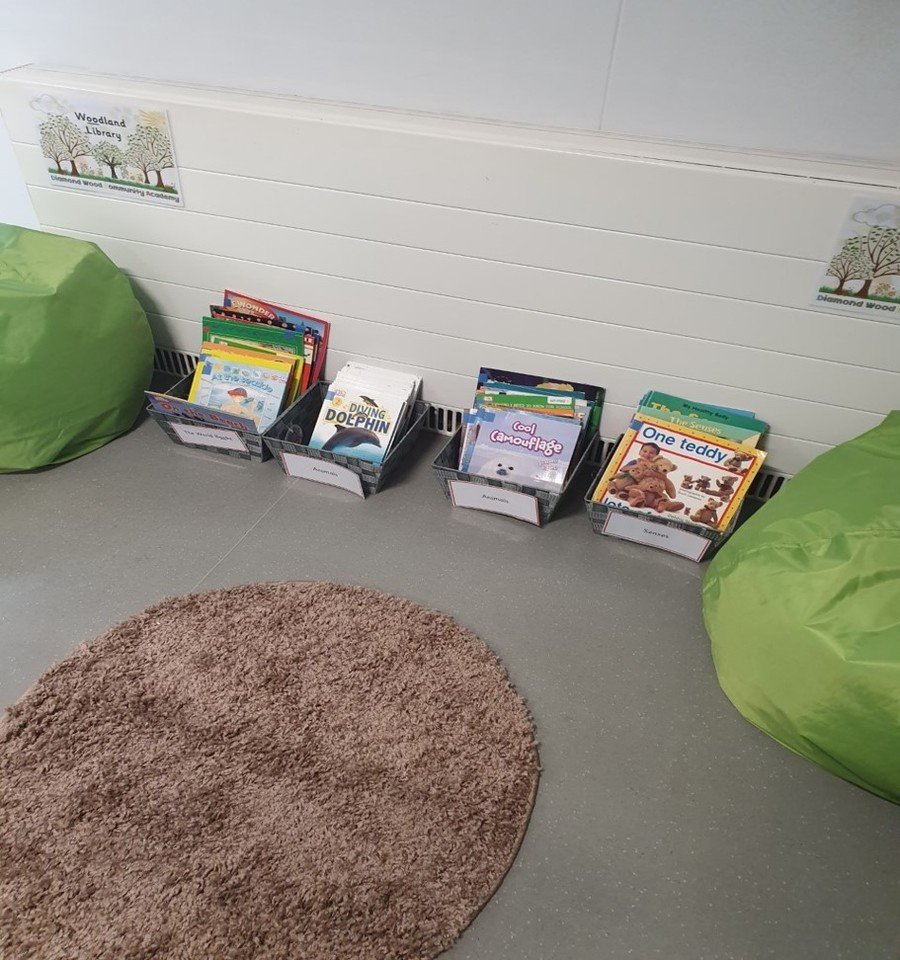 Recommended Reading Books
Please see the links below for recommended reading books for children in each year group. In addition to these, we recommend looking at booktrust.org and schoolreadinglist.co.uk.