At Diamond Wood Community Academy we wholeheartedly agree that reading is fundamental to education.
Proficiency in reading, writing and spoken language is vital for pupils' success. Through these, they develop communication skills for education and for working with others: in school, and in the future. Pupils who find it difficult to learn to read are likely to struggle across the curriculum, since English is both a subject in its own right and the medium for teaching. This is why early reading is currently at the top of the Department for Education's agenda. As as a school we are fully committed to continuing to raise standards of literacy for all our pupils and ensure we enable all pupils to learn to read.

Our Subject Leaders
Mrs Price is the Early Reading Leader in school. However, she is also supported by our other English Leaders.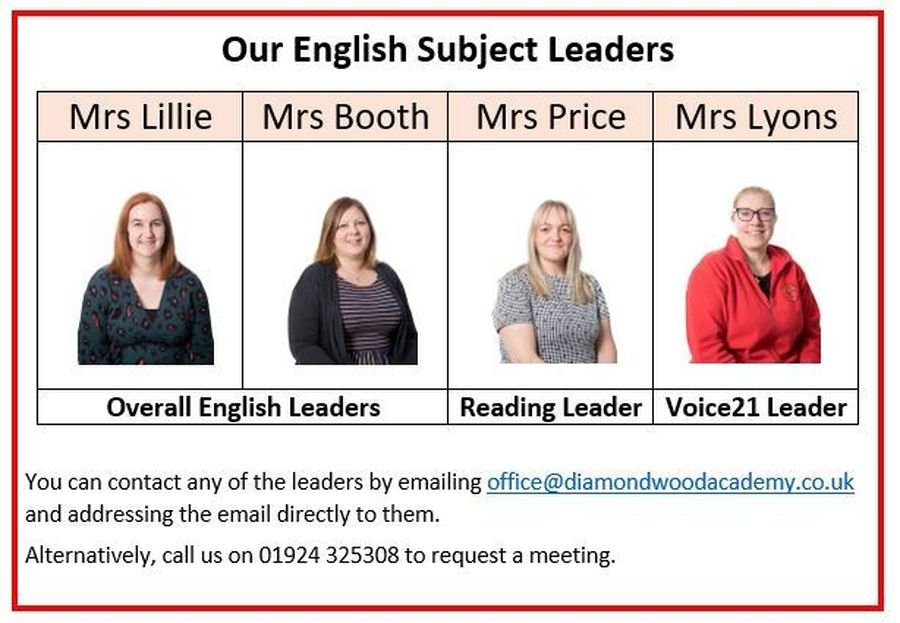 Why reading matters
In July 2021 the DfE produced a new framework for teaching reading. To download the full document click here. The aim of the guidance is to support educators in understanding and implementing the foundations of teaching Literacy. The guidance begins by setting out the social, cultural and economic importance of reading before outlining a conceptual model of it. The National Curriculum programmes of study for reading and the Early Years Foundation Stage framework are based on this model, which consists of two dimensions: language comprehension and word reading.
Reading is a Key Priority across school as highlighted on our Academy Improvement Plan.
Key Priority 2 - To raise standards in Phonics by improving the teaching of phonics across school.
Actions
To improve phonics outcomes to 100% (taking into account exceptional circumstances.

To improve early reading skills in order to ensure all pupils reach the expected standard in reading at the end of EYFS and KS1.

To improve parental engagement so that all parents recognise the value of supporting their children at home and read with and to them at least daily.

Pupils to become immersed in a world of books and poems which fosters a love of reading.
All subject leaders have also highlighted reading as a key priority within their subject improvement plans for this academic year. Their main action is;
To introduce key texts within units of work to support knowledge and understanding of key concepts, as well as Early Reading development.
Click here to view our Academy Improvement Plan as a whole document. To view individual subject action plans please go to each subject page.
Click on the links below to view our Reading action plans for this academic year.
Read, Write Inc action plan 2021-2022

The Simple View of Reading
The Simple View of Reading describes reading as the product of decoding (word reading) and comprehension.
Comprehension does not refer to reading itself, but rather, to the way in which we make sense of words, sentences and the wider language we hear. Children's spoken language develops naturally. With fairly few exceptions, they learn to understand language without direct teaching as long as someone talks with them.
Spoken language underpins all seven areas of learning and development within the revised 2021 Early Learning Goals. These are the end-of-year expectations for pupils within their Reception year (4-5 years old). The aim is to reduce the language gap between children from language-rich homes and those who are not. The progress of these children depends on adults engaging them in high-quality dialogue and direct teaching. This means that children learn to articulate what they know and understand and develop their knowledge across all areas of learning using the vocabulary they need to support learning. To find out more about reducing the language gap click here.
Decoding (word reading)
Decoding and word reading refers to;
Reading unfamiliar words (words that have not been decoded before) by saying the sounds corresponding to the letters in the words and then blending the sounds together, either aloud or silently.
Reading familiar words accurately and silently 'at a glance' and no longer consciously saying the sounds.
While children's spoke language develops naturally, this is not the case for learning to read. Written language is a cultural invention and most children do not learn to read without direct teaching. For children who begin school with a poor understanding of language, being able to decode words is essential for equality, because their understanding of language, their vocabulary and their knowledge of the world will expand rapidly when they can read for themselves.
Children need both good word reading and good language comprehension to become good readers.
This is shown on the 'Simple View of Reading' diagram below.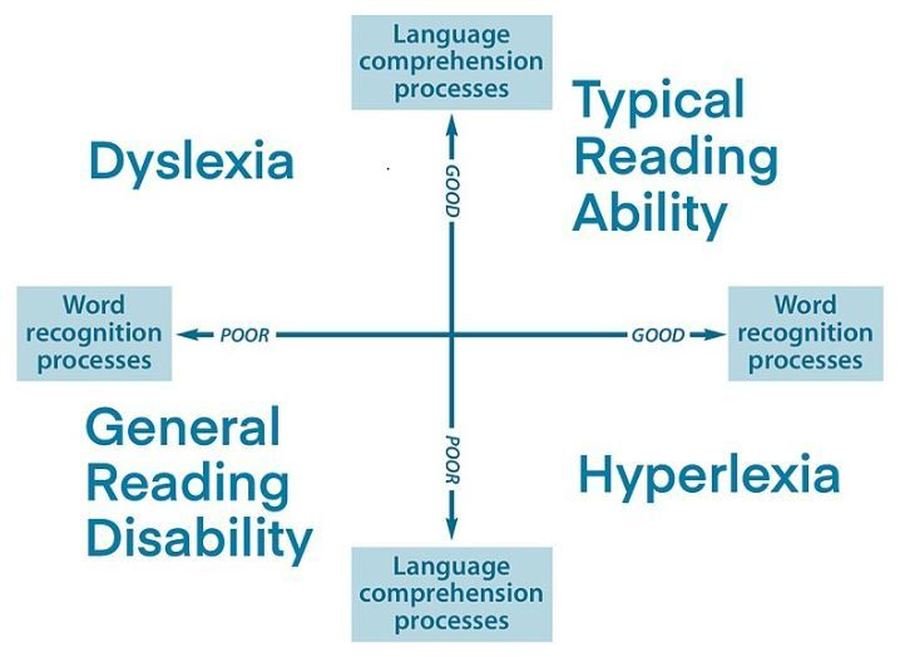 To learn more about the Simple View of Reading click here or watch the video below.
Our Approach to teaching Reading
As explained on our main page for English, we have recently introduced the Read, Write Inc scheme for our chosen approach to teaching phonics. We have also implemented elements of 'Hooked on Books' to support the teaching and learning of comprehension. Click here to find out more about these approaches and why we chose them.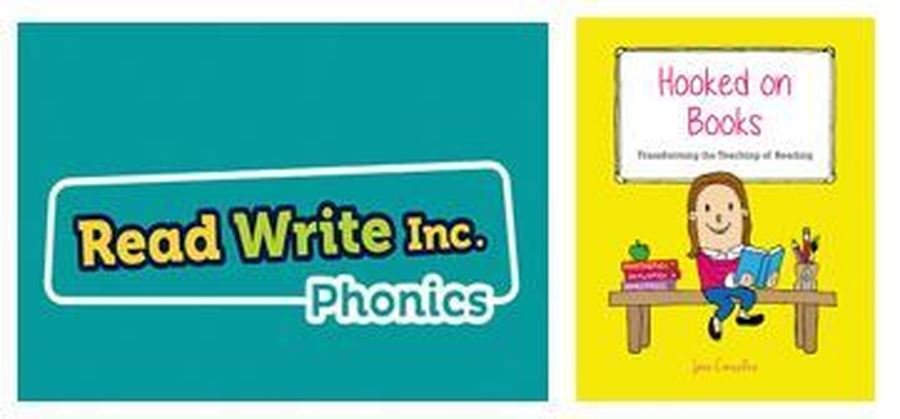 Read, Write Inc Phonics
In Read Write Inc. Phonics pupils;
Decode letter-sound correspondences quickly and effortlessly, using their phonic knowledge and skills
- Read common exception words on sight
- Understand what they read
- Read aloud with fluency and expression
- Write confidently, with a strong focus on vocabulary and grammar
- Spell quickly and easily by segmenting the sounds in words
- Acquire good handwriting
All of the above is done through our daily Speed Sound and Story Book Lessons, as well as support from families with children's home reading time.
To find out come about Read, Write Inc and how it is used within school please here to view our policy.
Daily Phonics lessons
Pupils will have a daily RWI phonics lesson until they reach the point that they no longer need them. In Reception, these lessons last for one hour each day as they also include pupil's focused writing lesson. In Year 1 and Year 2, pupils have a 40 minute phonics lesson. This is shorted than in Reception because they have a separate English lesson as well each day. Our Nursery pupils also have daily phonics key worker sessions. At this stage, the focus is primarily on developing speaking and listening skills. Speaking and listening are an important set of literacy skills that will create the foundation to a lot of children's further learning. If their key workers feel the children are ready to begin being introduced to letter sounds, they will do so using the RWI programme. Nursery staff have attended separate, bespoke training from RWI to support them with this.
Watch the video below to find out more about Read, Write Inc...
RWI Phonics - Speed Sound Lessons
The first 15 minutes of any RWI phonics lesson is dedicated to learning the sounds that children need to know. Once they recognise them, the children also have Word Time included so that they can practise reading decodable words.
To find out more about Speed Sound Lessons click here and look at the relevant sections.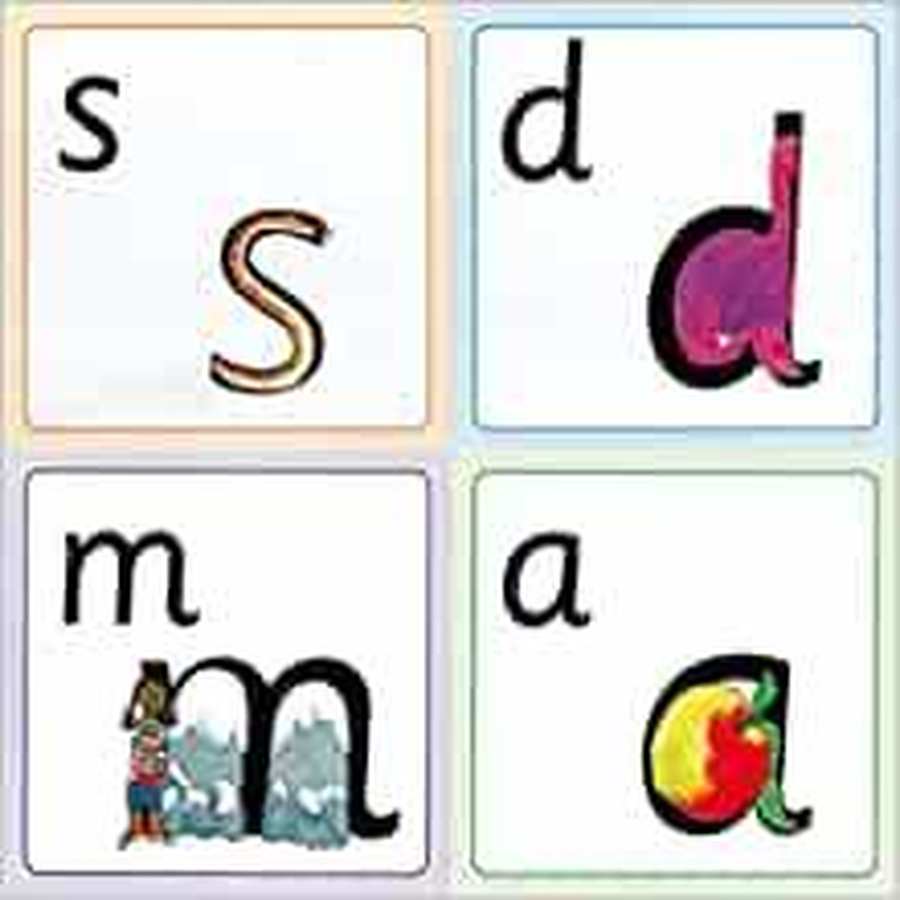 Hooked on Books - Reading Rainbow
Designed by Jane Considine, the Reading Rainbow is a visual of all the necessary primary reading domains and competencies. Each layer contains 9 reading lenses and by using these lenses pupils become more confident explorers of a range of text types. Pupils are gradually introduced to the lenses throughout the year during 'Book Talk' lessons as well as regular crossovers within their writing work.
Click here to find out about each of the lenses. Click here to download the Reading Rainbow as a poster.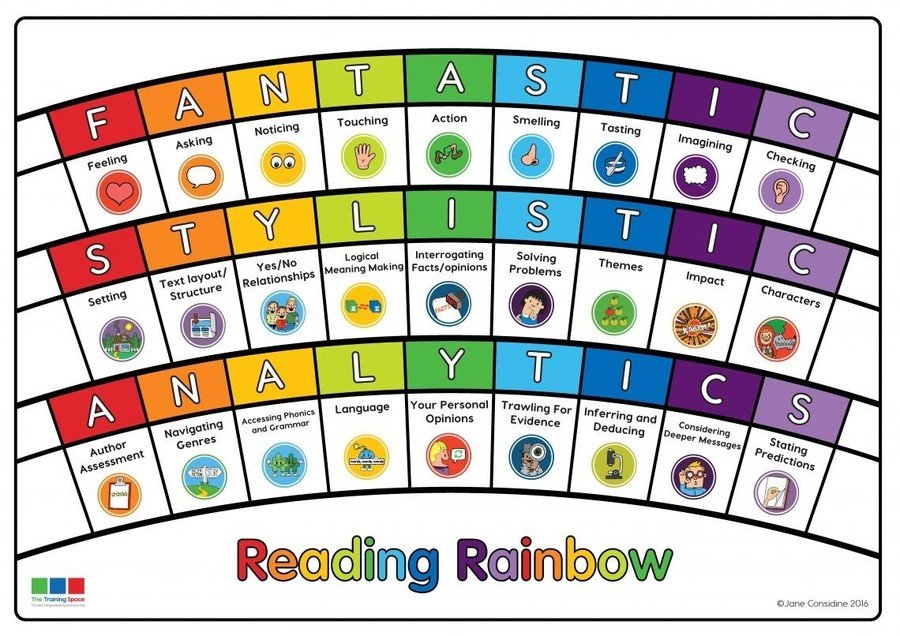 RWI Phonics - Story Book Lessons
After their speed sounds section of the lesson, children will be introduced or reintroduced to a story book which includes words which the children will either know by sight or are able to decode.
To find out more about the Story Book Lessons click here and look at the relevant section.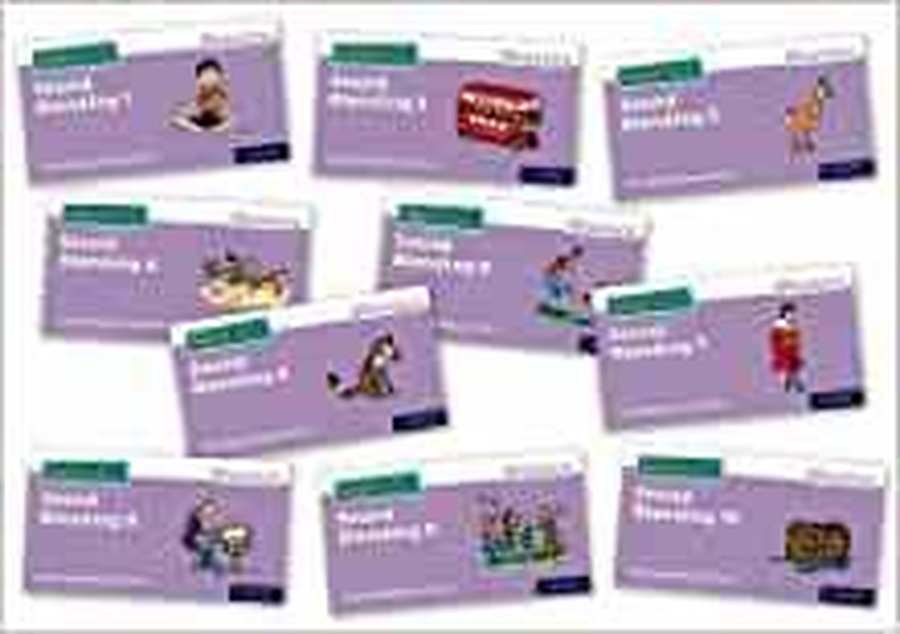 Hooked on Books - Book Talk
Book Talk is a whole class and a targeted group approach to teaching oral comprehension, ensuring all individuals are accountable. This leads to supporting pupils with their written comprehension.
Pupils read and engage with various text types and develop their language and reading comprehension skills as they become 'Book Detectives' with a clear purpose for reading in mind. The Reading Rainbow lenses provide the focus within each lesson as well as 'Book Talk' bonus words which are introduced to scaffold and challenge children's answers to comprehension questions.
To find out more about Book Talk click here.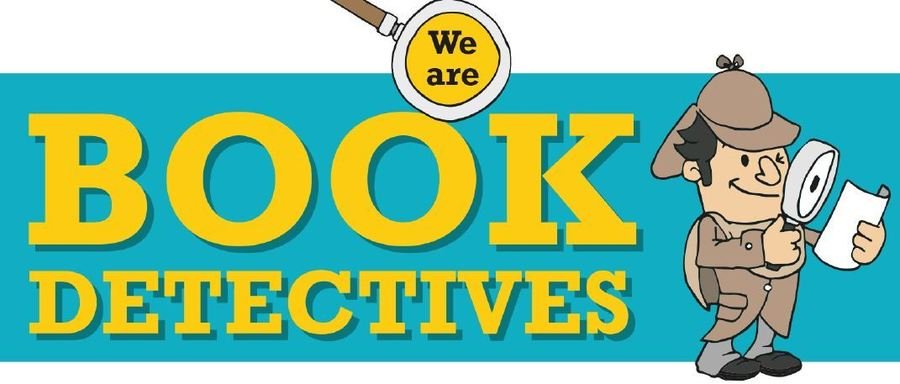 RWI Phonics - Home Reading
At the end of each teaching cycle within all ability groups, teachers will send home books that match the children's reading abilities. These books will follow the same theme as the one the children have been reading in school. Books will never be sent home before adults read through it at least once first with the pupils.
To find out more about Home Reading books click here and look at the relevant section.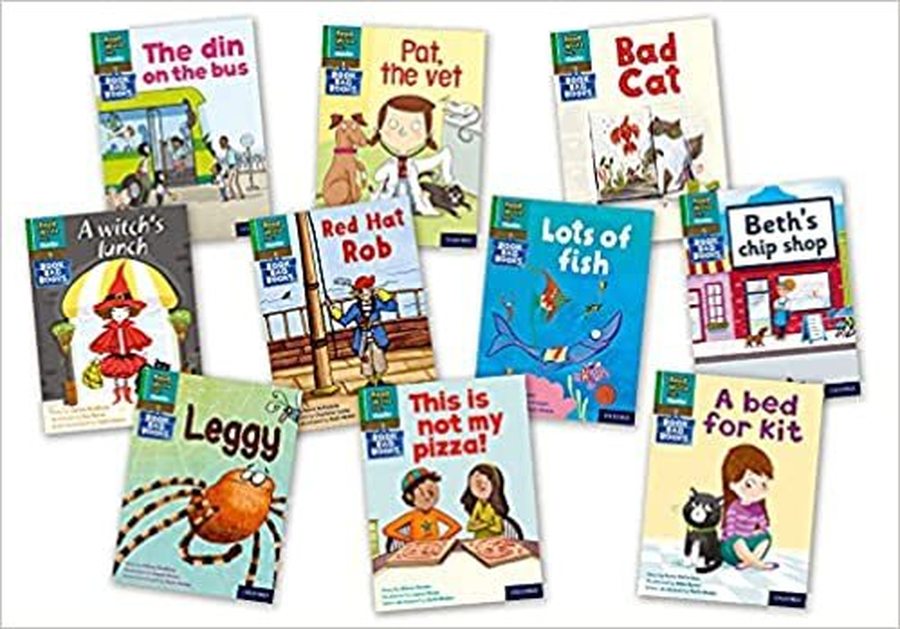 Hooked on Books - Independence
At Diamond Wood Community Academy, we want our pupils to develop a deep love of reading. We aim for them to become 'Responsible Readers'. We want them to choose to read books because it is a developing hobby. We ask them to pledge at least 10 minutes per day to engage with their home reading book to work on their decoding skills. This may be with a family member at home or on their own if no one is available every day to read with.
To find out more about our Responsible Readers initiative click here.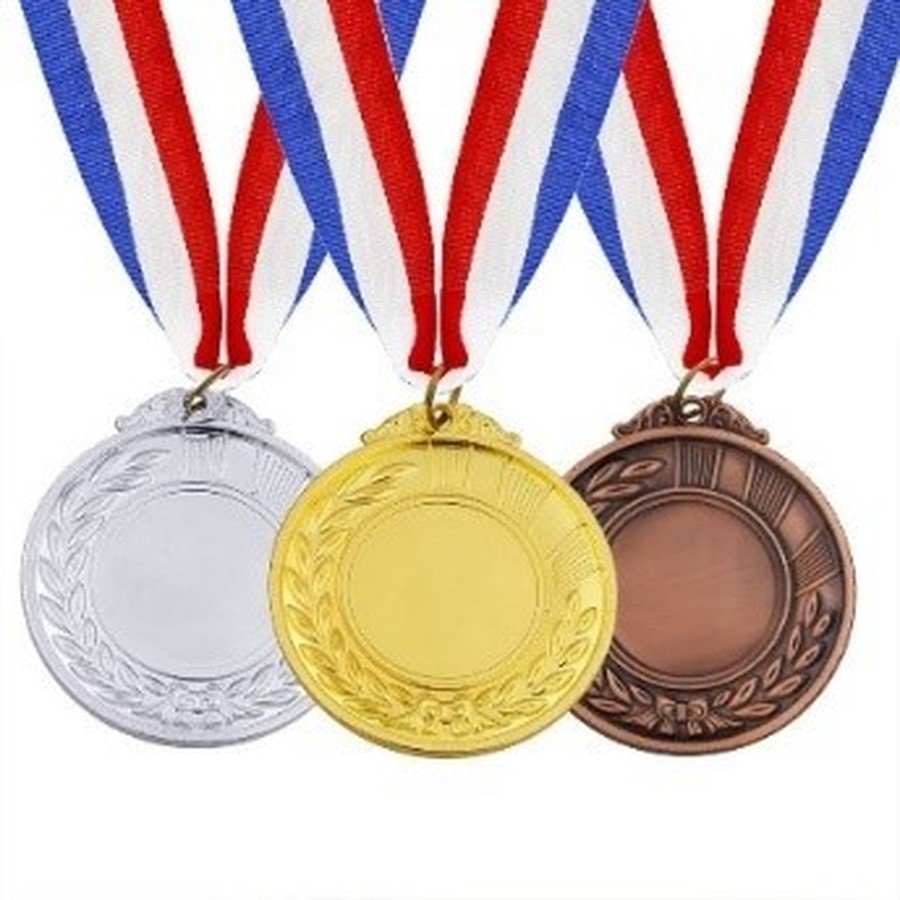 Protected Daily Storytime's
Storytime's matter! They introduce children to the fun of reading and listening to stories. This prepares children for their education and helps to establish an enjoyable routine for adults and children reading together daily. At Diamond Wood Community Academy, we pledge to have a 20 to 30 minute story time each day. This is a time for the whole class to come together before going home to reflect on the day they have had and enjoy sharing books, stories and poems together.
The first half of the session will focus on a reading based activity such as sharing one of our Poem of the Term texts (see below), engaging in character hot seating activity or sharing this week's Picture News. The second half of the session will be dedicated to sharing a story. This might be one of our familiar Key Texts or a new story which children have shown interest in. Pupils might even choose to read a story to the class themselves rather than the teacher.
When the teacher does read a story, they are well prepared having read it before hand. This means that they are able to maximise the opportunity to directly demonstrate and teach different reading skills. For example, using expression and different character voices. They may also spend some time doing 'demonstration reading' where they verbalise what they are thinking as a reader when reading along.
Our story times happen every single day without fail and are one of our favourite parts to the Diamond Wood day. Click on the link to see our chosen story time key texts. You will notice that stories from previous year groups are included throughout the school to ensure children keep going back to them and know the stories really well by the time they leave us.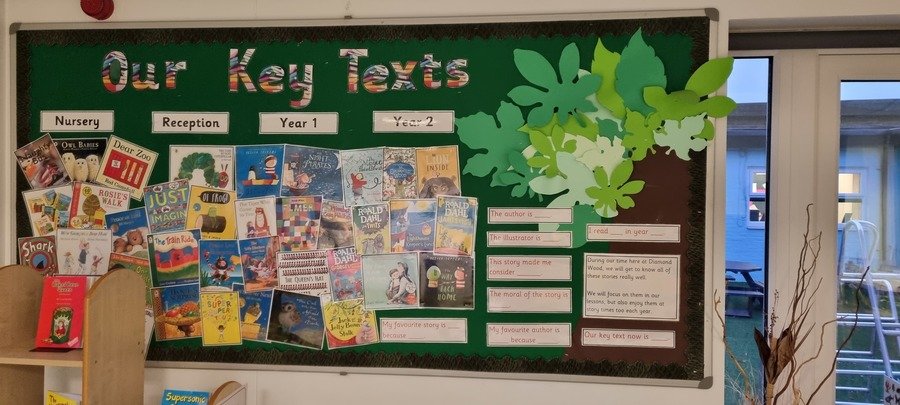 Poems of the Term
As explained above, the children are also exposed to many different poems. Poetry is focused on within English units of work but also as part of story times and within other subjects.
Our Early Years pupils enjoy the early stages of poetry by listening to and joining in with songs and Nursery Rhymes daily. In Key Stage 1, pupils focus more specifically on poems of different styles. Click here to read more about how we teach poetry at Diamond Wood.
In Key Stage 1, we have also introduced a 'Poems of the Term' initiative with the aim of supporting our poetry teaching and developing pupils love for it.
Click here to find out more about out this initiative.
You can also find out about our chosen 'Key Poems' by clicking on the links below. The children have copies of these poems at home, in their reading areas and within the school library. We want them to take ownership of them and keep returning to the ones they enjoy the most.
Click here to view our Early Years key texts for Nursery and Reception pupils.
Click here to view our Key Stage 1 key poems for Year 1 and Year 2 pupils.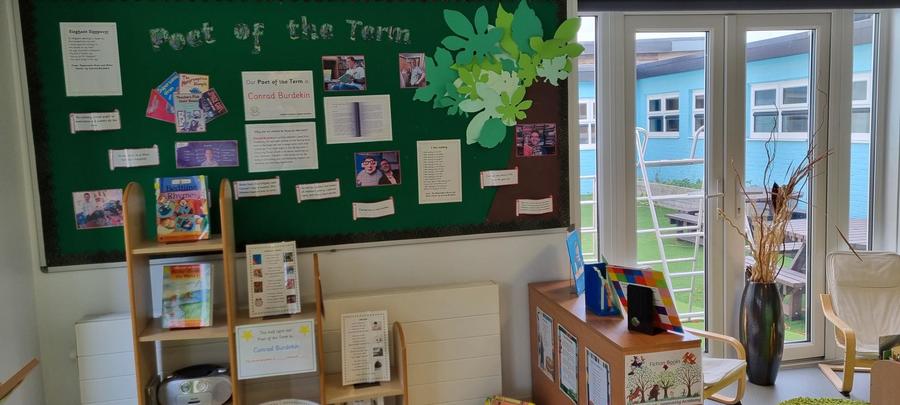 Our Woodland Library
Here at Diamond Wood Community Academy, we are really proud of our Woodland Library. It was redeveloped and opened by the Mayor of Kirklees in 2019. It is a well loved area within school by our pupils, staff and everyone else who visits. During the mornings, our Early Years children and pupils with SEN needs have access to it and in the afternoons it is usually KS1 pupils.
All classes have at least one 40-60 minute slot within the library. This is a time when they can browse and select books, choose one to take home and then come together for additional shared learning. This might take the form of creating story maps or playing hot seating character games to name but a few activities. The session always ends with a lovely story time. This could be with a key text or one of someone's choosing.
Our library sessions are just as important to us as a lesson within the classroom would be and teaching and learning is monitored regularly to ensure high-quality teaching at all times. Our reflective staff team often film videos of their story time sessions using IRIS Connect technology to share their good practice with others.
The environment and table top displays are carefully planned out to reflect pupils interests of current topics. Our Reading Leader, Mrs Price updates them each half term to reflect the upcoming new core values, key themes and year group topics. Areas for pupils to look at texts which link to previously taught topics are also created to encourage children to keep learning and remembering what they have previously being taught.
At Diamond Wood Community Academy we encourage the children to become 'Responsible Readers'. We also work hard to support them in becoming independent learners. One of our key values is 'Responsibility' and another one is 'Co-operation'. It is for these reasons that we have introduced the role of 'Library Monitors'. Y2 pupils applied for the role and were interviewed to ensure they were going to take it seriously. They meet in the library every Friday afternoon to check it is tidy and ready for the week ahead. They then go back into their classrooms to check their own reading areas. Our librarians often hold assemblies to talk about reading and celebrate some of their fellow pupils successes.
Classroom Reading Areas
At Diamond Wood Community Academy we value the importance of providing opportunities for independent reading. Children enjoy cuddling up to a teddy, looking at books and listening to stories/ poems. We aim to create an inviting book area in all classes but also make sure the rest of our setting's environment provides children with opportunities to experience print too. We also have outdoor reading opportunities all year round. Children are invited to enjoy a book in the Year 2 Reading Shed at playtimes and dinnertimes. Access to the Igloo is also available.
Click here to view our 'Independent reading opportunities' document.
At Diamond Wood Community we value the importance of provision areas not just in EYFS, but across our whole school environment. All classrooms are set up to include different areas. This includes role-play and small world areas. Children are able to access these areas at their leisure during topic sessions. This allows children to consolidate the skills they are taught during lessons and apply them independently. It also allows children to develop a love of reading. The children often support teachers in the set-up of these areas. We want to create an environment that is purposeful as well as enjoyable. Pupils have a voice and share their ideas with teachers.
Click here to view our 'Role-Play and Small World areas' document.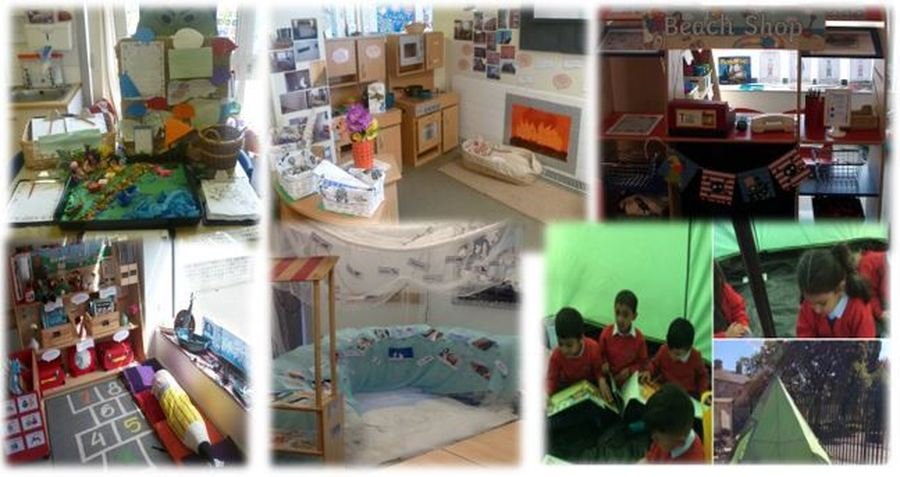 Please spend some time taking a look at some of the wonderful things we have been doing so far this year. We are striving for excellence to ensure all pupils at Diamond Wood leave us as not only readers, but.......Lifelong Lovers of Reading!
What OFSTED have said about our teaching of Reading...