Here at Diamond Wood Community Academy, we believe in the benefits of having a School Council and involving participants from all year groups including our youngest learners, within the Early Years.
What is a School Council?
A school council is a formal group of pupils who act as representatives of their classmates in discussing school issues with the Head Teacher, staff and the wider community. Pupils are elected to represent the views of all children and also to improve their school.
Having a School Council promotes a sense of community within school and is used to support and develop citizenship. It encourages teamwork and helps to improve speaking and listening skills. The council is in place so that pupils have a voice and are involved in decisions about the school that affect them.
A School Council provides a great way for children to take on their very first leadership roles as well as responsibilities that affect not only themselves but also others, including their peers. A council serves as the voice for an entire student body and actively works with teachers and advisors to promote a better learning environment.
Our School Council
Our vision here at Diamond Wood is 'A place to grow and a place to shine'. In order to ensure we are able to achieve our vision it is crucial that we listen to the thoughts, ideas and viewpoints of all our learners. Our council has been running within school for the last 4 years but has recently been impacted due to the pandemic and Covid19. However, in previous years we have successfully worked together to arrange events which enrich our curriculum and support the whole community regularly throughout the academic year. Some examples of things previous School Councils have achieved are;
Fundraising for a Defibrillator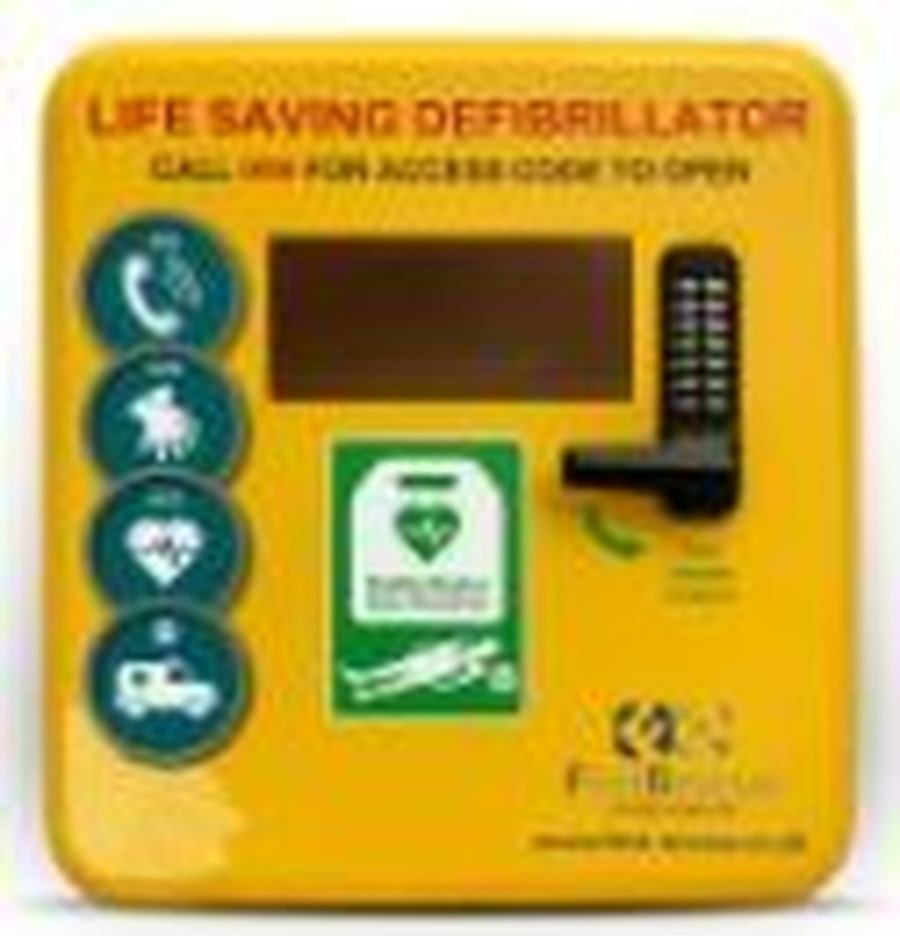 A few years ago, our School Councillors prepared and implemented numerous fundraising events across the year in order to allow us to purchase a Defibrillator. Through this, the whole school community learnt about what they are and why they are so important. The children were very passionate about wanting 'to save lives'. The defibrillator is still available in school and we are very proud and extremely thankful for the work and commitment of our School Council.
Independent Women's Day event
Each year our school arranges a multi-agency event on Independent Women's Day. The school council are always invited to participate in someway and embrace this well. Some of the activities they have done in previous years have been selling purple handknitted flowers as part of their fundraising for the defibrillator and serving visitors with drinks and biscuits. Hopefully, we will be able to run the event as planned this year so our new School Council can take part in this wonderful event.
Opening our Woodland Library
At Diamond Wood Community Academy we are passionate about promoting a love of reading. In 2019, the School Council were very active in helping to redesign and create our school library. They suggested that we had a big opening ceremony like people would when opening a new building. With Mrs T's support, they invited they Mayor of Kirklees, Councillor Mumtaz Hussain, to formally open our new 'Woodland Library'.
We are hoping that this year (2021-2022) we will be able to run our School Council as usual.
Selecting our School Councillors for 2021-2022
During Autumn 1, each class were involved in a vote to select their class School Councillor. Pupils who wanted to be put forward as candidates gave a speech to their peers about why they would make a good representative for their class. This way of selection the School Councillors was done to demonstrate democracy and the way that this would work in the wider world. Pupils are provided with an opportunity to understand that this is a British Value which has been used in the United Kingdom over many years.
Overall, we now have 12 School Councillors for this academic year. This is one selected pupil per class. This also ensures we have representation across both the Early Years and Key Stage 1.
After each school councillor was successfully selected, they were introduced to the whole school during an assembly. They talked about what the school council was, their roles and how they can support everyone in school. They also introduced some new 'suggestion boxes' which both children and staff are invited write and post different ideas to help improve the school. The School council explained that they would be checking these each week in their meetings.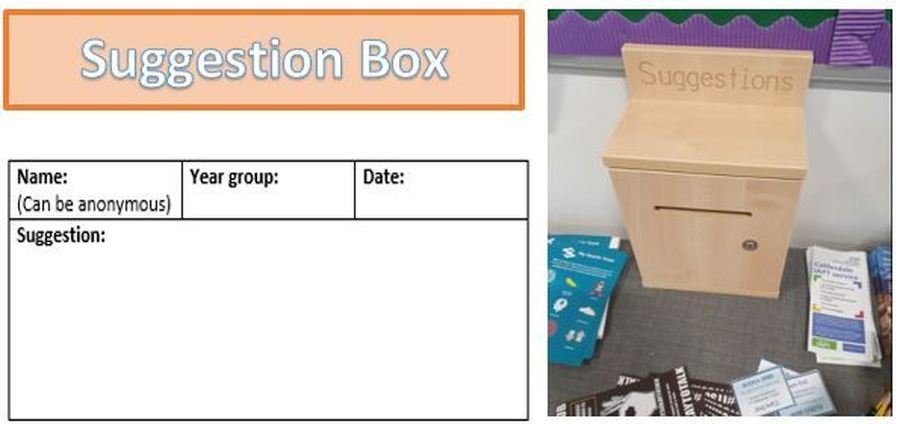 Weekly Meetings
The School Council meet once a week during Monday lunchtimes. From the Spring 2 Term, you will be able to view the minutes from the meeting each week below. If you would like to see previous minutes they will be available from the gallery.
Keep coming back to this page to check for updates from the School Council.
You are also more than welcome to contact school to find our anymore information if needed. Our School Council Leader is Miss Harrison. She is responsible for the organisation and delivery of weekly meetings as well as coordinating all of their work.