Home Learning
Send your completed work to your Teacher by email on:
mywork@diamondwoodacademy.co.uk
Click here for Nursery Home Learning Information
Click here for Reception Home Learning information
Click here for Year 1 Home Learning information
Click here for Year 2 Home Learning Information
School Jotter App Notifications
Please note that you will need to download this app to receive text messages from school and you will need to enable push notifications.
When you have downloaded the app choose Diamond Wood Community Academy to receive notifications.
You can go to Google Playstore or the Apple App Store and search School Jotter. It is the following app that you need to download: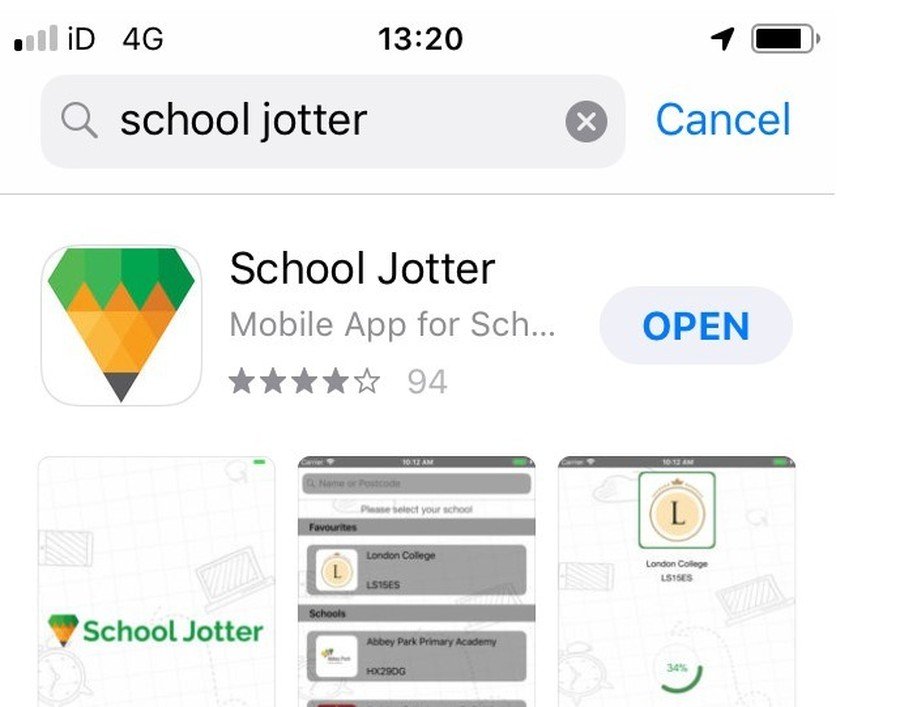 OR - Open the camera on your mobile phone and scan in the QR code below to download the app:
On behalf of the children, staff and Governors, I would like to welcome you to the Diamond Wood Community Academy website. We are a school which believes in the value of every child and adult who enters our doors.
We are very proud of our school. Diamond Wood is a friendly, caring environment, where work and play go hand-in-hand. We offer a strong sense of community, with close ties with parents and carers. We recognise the crucial importance of a three-way partnership between school, children, and parents/carers, and endeavour to build positive relationships to ensure that all of our children reach their full potential. A successful partnership depends on close co-operation, support and trust, between home and school, and recognition that we have a shared responsibility.
We ensure that our children are educated within a caring, happy, warm and welcoming environment, with a rich and challenging curriculum, in a stimulating environment.
With our dedicated staff, we strive to achieve the very best for every child. This is so they can build a firm foundation of skills, whilst further developing their lively enquiring minds, leaving them equipped for the world in which we live.
If you have any queries please contact our Rachael Hughes in the first instance, Tel: 01924 325308. You will then be directed accordingly.
We hope you will enjoy your journey with us at Diamond Wood Community Academy.
Mrs S Titherington
Head of School
Nursery Places Available Now
Click here for more details
What if I'm worried about my child or another child? What if I'm worried about an adult?
If you're finding it hard at home with your child and are struggling to cope,
call Family Lives for free, confidential advice on 0808 800 2222.
If you're worried about the safety of another child in our community call:
NSPCC on 0808 800 5000
Police on 999 if you think a child is in immediate danger
Click here for details on how to contact Kirklees Safeguarding Adults Board
Click here to see Diamond Wood Community Academy's Addendum Update to the Safeguarding and Child Protection Policy in response to COVID-19
Twitter
If your child receives Free School Meals, you will be contacted shortly about the support being provided.
If you are in receipt of benefits you may be eligible for Free School Meals. Please apply at
www.kirklees.gov.uk/beta/schools/free-school-meals
If you need help please contact school.
Latest School Calendar Events
Urdu Day

16

Apr

2021

Come to school dressed in green and white.

St George's Day

23

Apr

2021

May Day

03

May

2021

SCHOOL CLOSED - Voting Day

06

May

2021

NSPCC Number Day

07

May

2021